In Artemovsk of the Donetsk Oblast armed terrorists – representatives of self-proclaimed "Donetsk People's Republic" put members of the district election commission №46 with face to a wall and threatened with guns.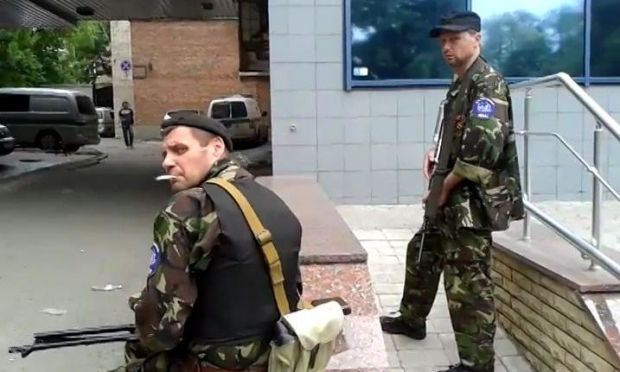 Terrorists put members of district committee with face to wall and threaten with guns in Artemovsk – CVU / OstroV
Donetsk Oblast Organization of the "Committee of Voters of Ukraine" and eyewitnesses of the incident disclosed this to UNIAN.
According to the words of eyewitnesses, today in Artemovsk fighters in camouflage and balaclavas with weapons stormed into the premises of the city council, where the district commission is situated, disarmed the guard, smashed up the premises and stole documents, and some personal stuff of the members of the OEC.
"We do not know how many of them were there, because part of them stayed outside, and others were robbing the commission. Fighters acted very aggressively, they led us out of the premises, put us with face to a wall threatening with weapon", - said one of the members of the OEC № 46.