Candidate to the post of President of Ukraine Petro Poroshenko, who, according to preliminary data won elections, does not see any grounds for dismissal of current Prime Minister Arseniy Yatsenyuk.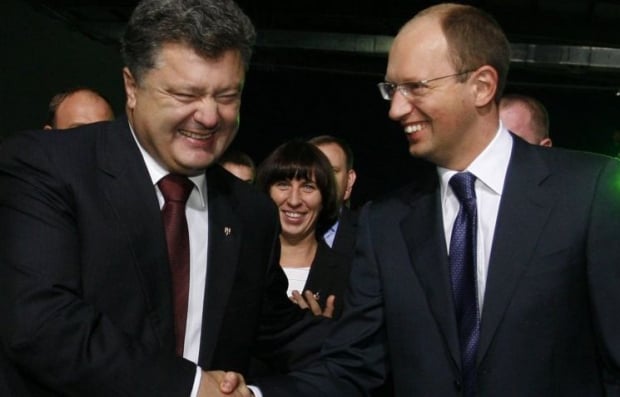 Poroshenko does not see grounds for dismissal of Yatsenyuk from post of Prime Minister/Photo UNIAN
According to an UNIAN correspondent, Poroshenko said this at news conference in his election HQ today.
Poroshenko noted that effective Ukrainian legislation does not stipulate a dismissal of the Prime Minister due to election of new president.
Poroshenko expressed a view that activity of Yatsenyuk at post of head of the government is rather successful and decisive steps for stabilization of economy of Ukraine have been done.
He expressed persuasion that further cooperation with Yatsenyuk may be rather efficient.