According to data of protocols of 729 polling stations in Kyiv, leader of the elections for post of Kyiv city mayor is Vitaliy Klitschko, who gets 56.52% of votes.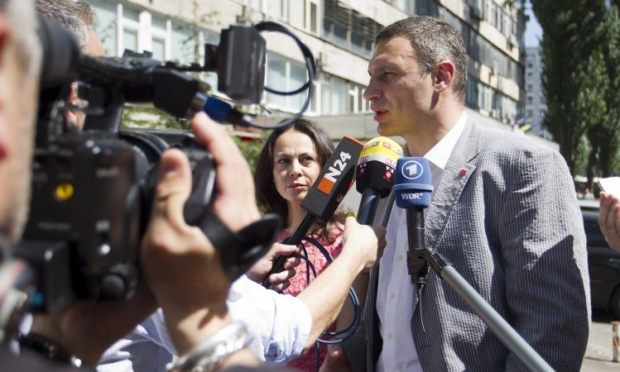 Kyiv CTEC gets data of 67% of protocols of capital elections: Klitschko gets 56.5%/Photo UNIAN
According to an UNIAN correspondent, Kyiv city territorial election commission publicized updated data, which they received at 8.30 am.
According to updated information, Lesya Orobets got 8.52% of votes, Volodymyr Bondarenko got 8.04% of votes, Oleksandr Omelchenko got 7.46% of votes and Mykola Katerynchuk got 5.12% of votes.
At elections to Kyiv Council (on party lists), according to protocols from 689 polling stations, 8 parties win. The following parties overcome 3% barrier: "UDAR" - 39,38%, Radical Party of Oleh Lyashko - 9,12%, "Samopomich" party - 6,81%, "Svoboda" All-Ukrainian Union - 6,46%, "Batkivshchyna" - 4,12%, "Civil Position" - 3,56%, "New Life" - 3,33% and "Unity" - 3,19%.