An accident took place due to a traffic violation in Bila Tserkva at night.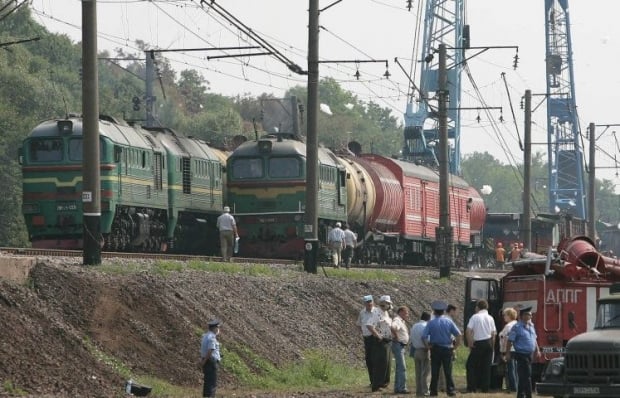 Minibus collides with freight train near Kyiv. 3 people die/Photo UNIAN
A driver of Mercedes Vito minibus violated a traffic rules and drove at a closed auto barrier, where he collided with an engine of freight train at 01.45 am, on May 30, in Bila Tserkva of the Kyiv Oblast at a controllable railway-crossing.
According to the State Emergency Service, in a result of traffic accident 3 people died and 4 people got injuries and were hospitalized to a city hospital.