Bodies of 5 people, whom terrorists killed near destroyed Metro  hypermarket near local airport, were taken to morgue of Donetsk.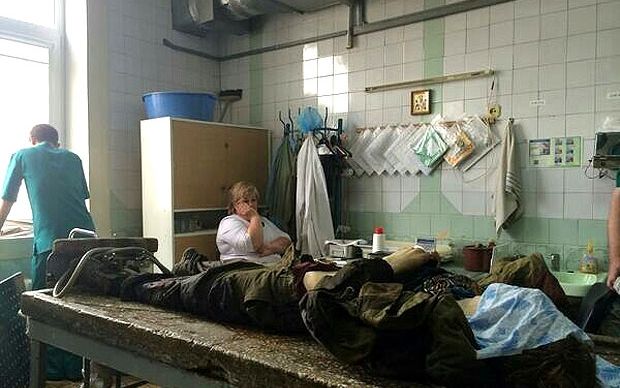 Peaceful residents' bodies found in hypermarket destroyed by terrorists in Donetsk/ Pravyi Sector East
Among 5 perished people, who got gunshot wounds in chest and hands, there are peaceful residents, the press service of Donetsk Department of the Interior Ministry reports, TSN.ua reports.
One of them is an old man, his personality has not been identified yet. Other victims are young people of 25-35 age. A criminal proceeding on fact of murder of people was instituted. Terrorists will face up to 15 years of imprisonment or life imprisonment.