Terrorists tried to break through encirclement in the region of Slaviansk, having attacked one of the roadblocks of the Ukrainian soldiers.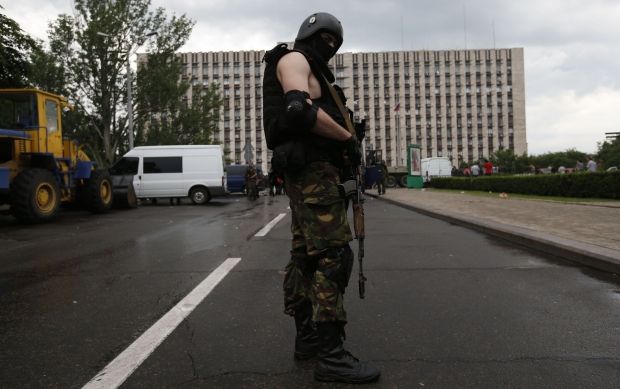 At night terrorists fire at roadblock of ATO near Slaviansk/REUTERS
In the night of June 2 fighters fired at a roadblock of the Ukrainian soldiers near Slaviansk in the Donetsk Oblast.
Head of the group on informing about antiterrorist operation Vladyslav Seleznev wrote this in his Facebook page.
It was also reported today about attack of 500 fighters on border unite near Luhansk.