Luhansk border guards attacked by terrorists will get ground reinforcement.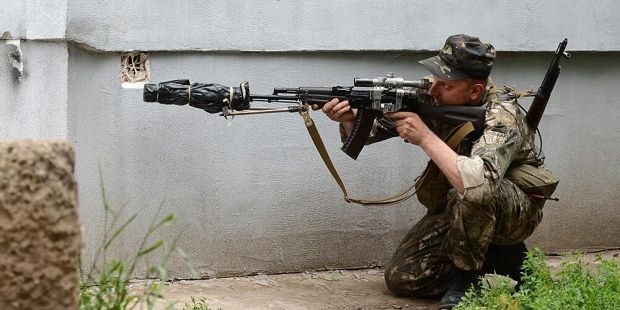 Luhansk border guards wait for reinforcement – SBSU/ Twitter gazeta.ru
Chairman of Ensuring Access to Public Information and Mass Media Department of the State Border Service of Ukraine Oleh Slobodyan said this in a comment to UNIAN.
In particular, he said, that a truce with terrorists, who are storming Luhansk border unit, is over and the battle continues again. "Really, an arrangement on truce was reached in order to evacuate injured people. However, it was over about at 13.30 pm and a firing of the military unit is going on again", - said Slobodyan.
He reminded that about 500 terrorists are taking part in storm of the border unit in Luhansk, they are using small-arms weapons, mortars and heavy machine guns.
According to the words of Slobodyan, border guards did not get reinforcement from the forces of the antiterrorist operation: "Really, there were aircrafts. But they flew past several times over the place of events and flew away".
Slobodyan explained why fire was not opened from aircrafts at terrorists. "An aircraft has to fire at least at a tank and in an unenclosed ground. And it is unreasonable to use aircraft in the city, where there is residential area, where terrorists are hiding under balconies, in entrances and behind tress", - said Slobodyan.
He also said that border guards are waiting for ground reinforcement and aid from the forces of the ATO.
Speaking about victims and injured people in a result of the battle, Slobodyan said that there are no losses among border guards, but there injured people among them.