An explosion took place inside the building of Luhansk Oblast State Administration (OSA). There was no firing  from outside, spokesman for antiterrorist operation (ATO) Oleksiy Dmitrashevskyi said this.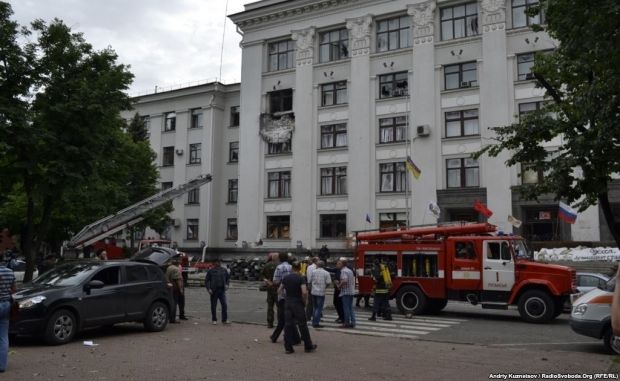 Spokesman for ATO: Luhansk ATO was blown up on inside / Radio Svoboda
"The most probable reason of the explosion was careless and unqualified usage of guns and explosives", - he said.
According to the words of Oleksiy Dmitrashevskyi, there was no firing from outside the building, much less – from the aircraft.
Correspondent of Radio Svoboda says that the building of the OSA in Luhansk has considerable damages.