Due to the crash of the Ukrainian bus in Poland seven people died and five got injuries. The collision of Ukrainian minibus took place with a car, which carried out repair work at highway A4 in Opole Voivodeship (Poland).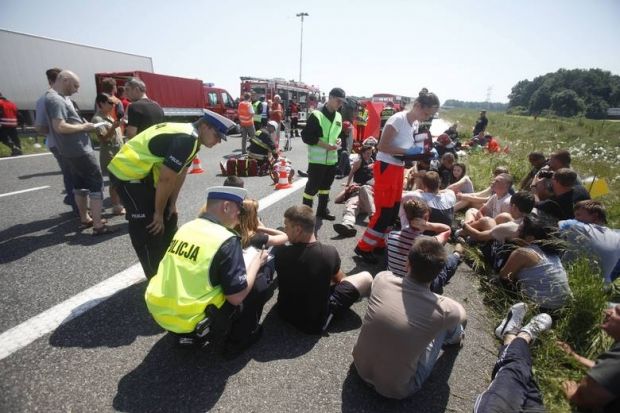 Ukrainian bus crashes in Poland: 7 people die /Dziennik Zachodni
An accident took place at 10.00 (local time) am in the morning, according to information of local rescue services, in a result of collision the bus turned over and caught fire.
Dziennik Zachodni
According to Dziennik Zachodni, passengers were Ukrainians, who were returning from earnings in Czech Republic.