President of Russia Vladimir Putin met with President of France François Hollande in the evening on June 5.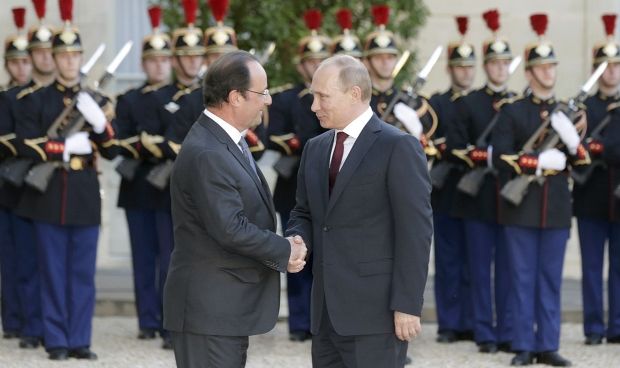 Putin and Hollande spoke about Ukraine during hour and half, but there were no statements/ REUTERS
Their meeting lasted more than hour and a half, after that the Presidents shook hands. As a result of the talks Putin and Hollande made no statements,  TSN reports.
At the same time spokesman for the Russian President Dmitriy Peskov stated that heads of two countries "dwelt at length upon different aspects of settlement of the crisis in Ukraine".