Ukrainian military men check people, who are leaving an area of antiterrorist operation (ATO) in Donbass, in order to make moving of raiding parties far inland impossible.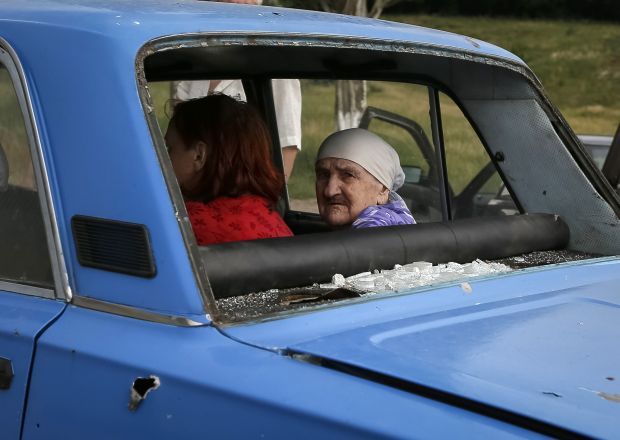 Seleznev: Ukrainian military men check who leave ATO area / REUTERS
Head of group of informing about process of operation Vladyslav Seleznev said this during communication between the HQ of ATO and crisis media center.
"Corresponding forces and services, which are in the ATO, are carrying out this work. This work will be carried out also in case of opening of humanitarian corridor", - noted Vladyslav Seleznev, answering question of Radio Svoboda.
He also underlined that immigrants are also checked at roadblocks of the ATO on order of the Donetsk and Luhansk Oblast with neighbouring oblasts.