Fighters from "DPR" attacked terrorists from "Luhansk People Republic".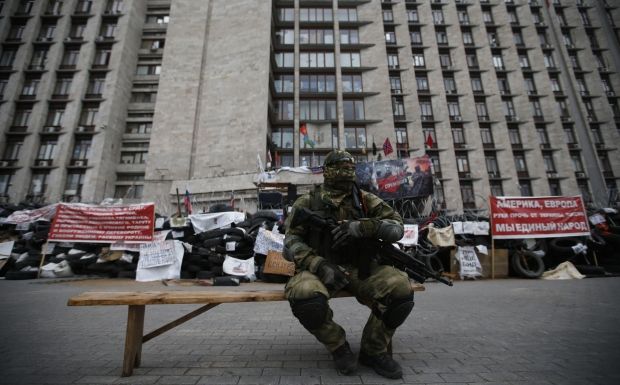 Terrorists from "DPR" and "LPR" start attacking each other in Luhansk/REUTERS
In the night of 12-13 June representatives of self-proclaimed "Donetsk People Republic" committed an armed attack on HQs of similar "Luhansk People Republic", which are situated in the premises of oblast departments of the SBU and Traffic Police Department in Luhansk.
Sources of the SBU disclosed this to UNIAN.
In a result of clashes one of the fighters of LPR dies and three of them got injuries.