According to operative data of "Information Resistance" group, some attacks of fighters on ATO forces were fixed in antiterrorist operation area during last night.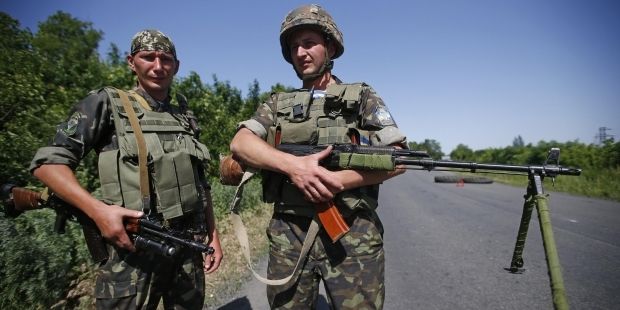 Terrorists fire at Ukrainian roadblock in Donetsk Oblast at night; there are injured people – Tymchuk / REUTERS
In particular, an attack was committed on joint roadblock of border guards and ATO forces near Alekseevskoe village (the Donetsk Oblast), coordinator of the group Dmytro Tymchuk wrote this on his Facebook page.
As a result of firing from grenade launchers ammunition in roadblock exploded. About dozen of soldiers got injuries.
There also was an attack on a roadblock of ATO forces at the turn of the road to Krasnyi Liman and Slaviansk. The soldiers opened fire in response. There are no losses among military men.