President of Ukraine Petro Poroshenko expects the Verkhovna Rada will vote to dissolve itself.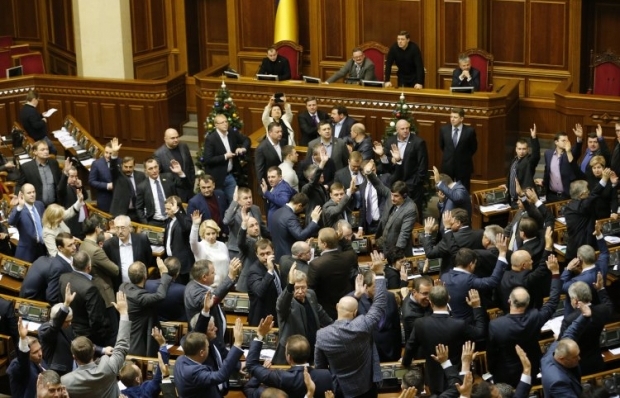 Poroshenko expects VR to vote to dissolve itself
According to an UNIAN correspondent, Poroshenko said this to journalists.
"I am waiting for a decision of the parliament", - said the head of the state.
Poroshenko stressed that it is society that initiates an issue of early parliamentary elections today. He referred to polls, according to which more that 80% of Ukrainians demand a reloading of power.