Fulfilling instruction of President of Ukraine Petro Poroshenko, Foreign Minister of Ukraine Pavlo Klimkin will pay a working visit to Luxemburg on June 22-23 in order to take part in the sitting of the Foreign Affairs Council of the EU.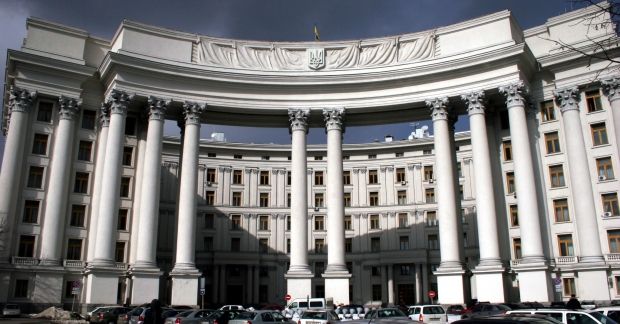 Ukraine to present Poroshenko's peaceful plan to EU Foreign Ministers/Photo: Facebook Foreign Ministry
It is said at the web site of the Foreign Ministry.
It is for the first time in the history of relations Ukraine-EU the Foreign Minister is invited to take part in the sitting of such format, which unites only EU member countries, the ministry reports.
Klimkin will present a peaceful plan of President of Ukraine Petro Poroshenko on settlement of the situation in eastern oblasts of the country to the EU Foreign Ministers.
He also will hold a range of the bilateral meetings with High Representative of the Union for Foreign Affairs and Security Policy Catherine Ashton, European Commissioner for Enlargement and European Neighbourhood Policy Štefan Füle and foreign ministers of some EU countries.
It is planned that decisions on Ukrainian issue will be made as a result of the sitting.