Ukrainian authorities have evidences that ex President Victor Yanukovych finances terrorists in east of Ukraine.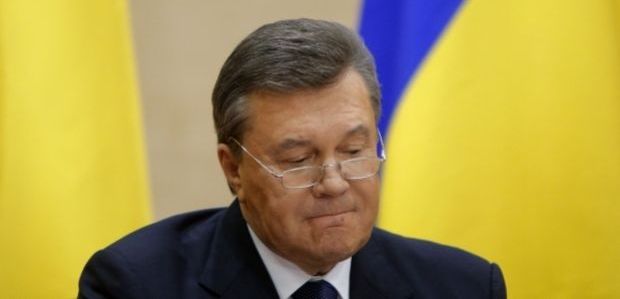 Ukrainian authorities have evidences that Yanukovych finances terrorists – Klimkin/REUTERS
The press service of the Foreign Ministry of Ukraine disclosed to UNIAN that Foreign Minister of Ukraine Pavlo Klimkin said this in an interview with Die Presse newspaper.
"We have a lot of evidences that former President Yanukovych supports terrorists. We also pressure the Russian party in order to block these sources of financing", - he said.
According to his words, this aid has increased during recent days: recruiting centers function in Rostov-on-Don, terrorists gets heavy armament again.
"Yesterday I informed ministers of the EU member-states about the following fact: In Rostov-on-Don you can simply call on phone and sign up. It should be stopped. Otherwise, we have no chances for de-escalation", - said Klimkin.
He noted that position of the Ukrainian party is in necessity of organization of local elections earlier than it is stipulated by laws.