President of Ukraine Petro Poroshenko said that expected final signing of the Association Agreement with the European Union is "one of the historical days for Ukraine after getting of independence.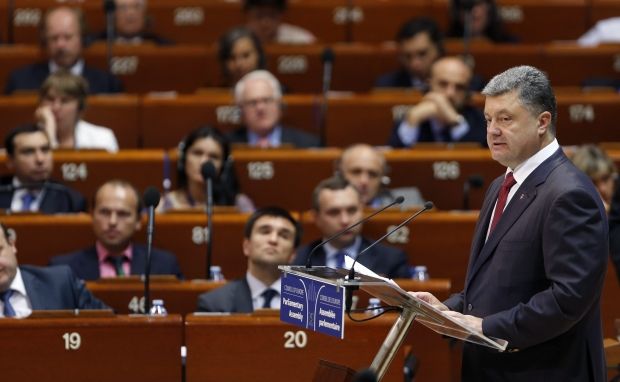 Signing of Association Agreement with EU is one of historical moments for years of independence of Ukraine – Poroshenko/REUTERS
According to an own UNIAN correspondent, he said this to journalists in Brussels before the signing ceremony of the agreement.
"I believe that it is one of the historical days after independence. I believe that we should use this opportunity to modernize the country. We need a peace and security for that. We also expect that today the EU will demonstrate the same solidarity as before", - said the President of Ukraine.