Terrorists resumed a firing from "Grad"( BM-21 launch vehicle) in Luhansk.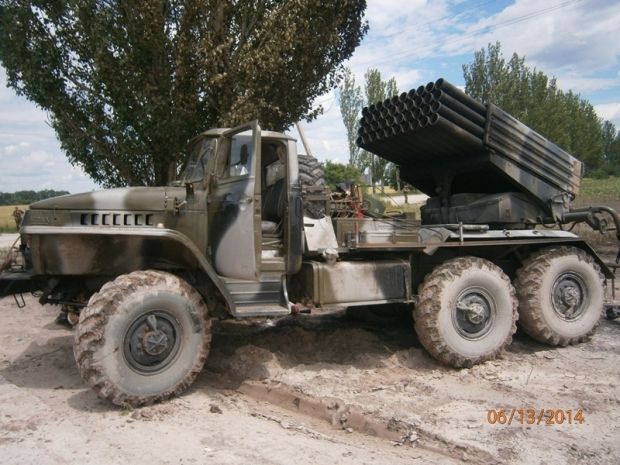 Luhansk terrorists fire from "Grad" at Luhansk again / Defense Ministry
According to an UNIAN correspondent, some powerful shots were heard about at 13.30 pm in all four districts of the city.
Then, after shot pause, there were single shots and blasts. Supposedly terrorists fired at bus terminal and airport. The streets are almost empty.