Luhansk city authorities call on residents to restrict movement in city without acute need and to avoid places of armed confrontations.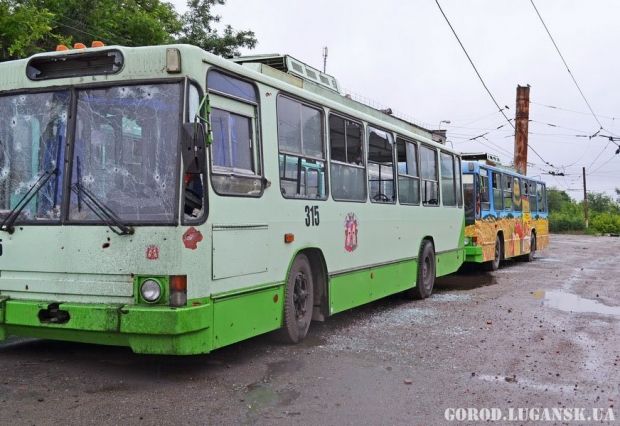 gorod.lugansk.ua
According to information of mayor's office, this morning is a result of getting of shell debris into regular bus № 132 in a district of Proletariat of Donbass Quarter of in Luhansk Oblast 2 people died, 4 got injuries, Radio Svoboda with a reference to the city council of Luhansk reports.
According to the report, injured people were taken to hospitals.
Moreover, mayor's office said that a shell got at territory of trolleybus depot in Luhansk yesterday. 5 cars were destroyed, the press service of Luhansk City Council reports.