Fighters shot down the Ukrainian aircraft in Luhansk Oblast about at 12.30 pm, pilot baled out.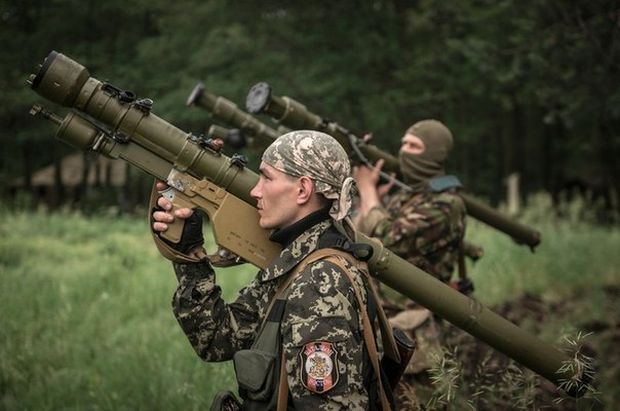 antimaydan.info
Head of non-governmental organization – "Prava sprava" Civil initiative Dmytro Snegiryov said this to an UNIAN correspondent. He assured that members of his non-governmental organization and local residents, who are eyewitnesses of these events, report him on this information directly from scene place.
According to his words "in Krasnodonskiy region, near "Vostochnaya" mine ("Krasnougol" company) terrorists carried out a firing from lightweight air defense weapons system and the Ukrainian aircraft was shot down at 12.30 pm, pilot baled out".