The airplane of Malaysian airlines Boeing-777, crashed in the Donetsk Oblast, exploded in air.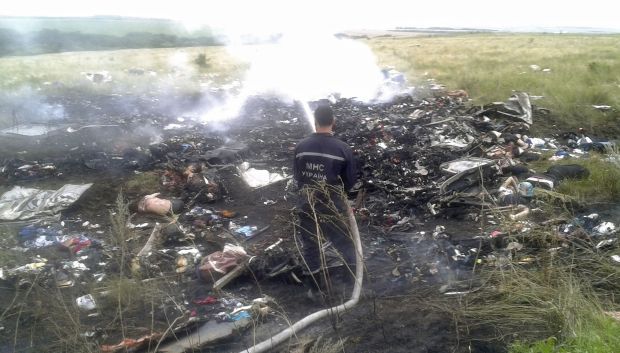 REUTERS
Counselor of head of Donetsk OSA Serhiy Taruta Konstyantyn Batozhskyi wrote this on his Facebook page.
"The airplane exploded in air. Remains of bodies are scattered in 4 km away. The perimeter of the tragedy is encircled by DPR. DPR does not let oblast rescue services, prosecutor office's employees pass to the place of the tragedy", - he wrote.
At the same time, according to the words of Batozhskyi, Life News Russian television channel is working already at the place of the catastrophe.
The Oblast authorities are forming anti crisis HQ.