In London and Washington Ukrainians hold mass-meeting near embassy of RF due to tragedy of Boeing-777
In London Ukrainians started urgent mass-meeting near the Embassy of the Russian Federation due to the fact that terrorists shot down a passenger airplane Boeing-777 in the Donetsk Oblast.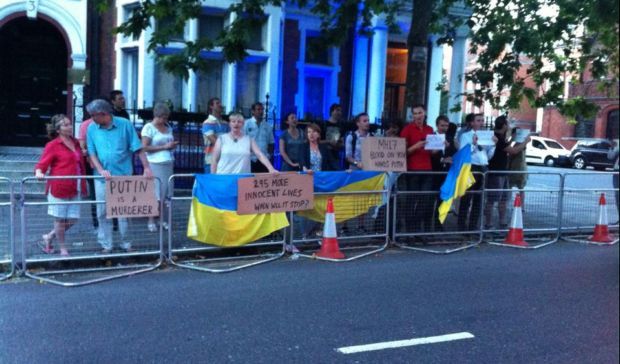 facebook.com/chrystyna.chymera
According to VIDIA, activists accuse President of Russia Vladimir Putin of the act of terror.
"Putin is murderer. Three airplanes were shot down above Ukraine less than for 24 hours. Two Ukrainian military airplanes and now – passenger airplane", - it is said in an appeal to action, publicized at the page of London Euromaidan on Facebook.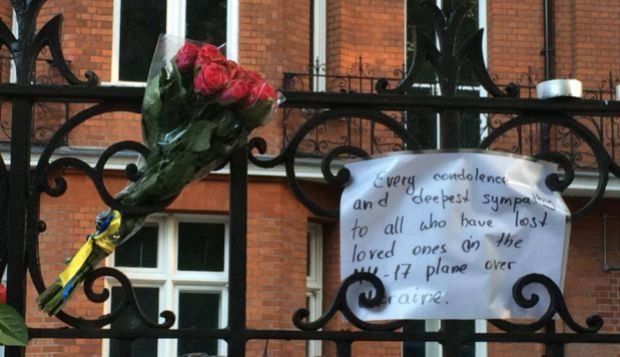 facebook.com/london.maidan
Ukrainians are also gathering for an urgent rally near the White House in Washington in order to call on international community to support Ukraine in a struggle against terrorists, who are responsible for downed airplane.
If you see a spelling error on our site, select it and press Ctrl+Enter