Scientists prove that fish can count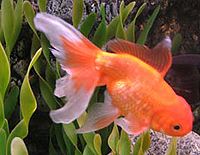 Fish can count, however their abilities in this direction are restricted by counting to four.
According to The Telegraph British newspaper, the scientists, who carry out researches in the activity of fish, came to this conclusion. "We discovered that fish have rudimentary mathematic abilities", noted scientist of Paduan University Cristian Agrillo. New data of scientists indicate that fish have the same abilities for the count as monkeys, dolphins and some people with limited mathematical abilities.
Газета.ру
If you see a spelling error on our site, select it and press Ctrl+Enter