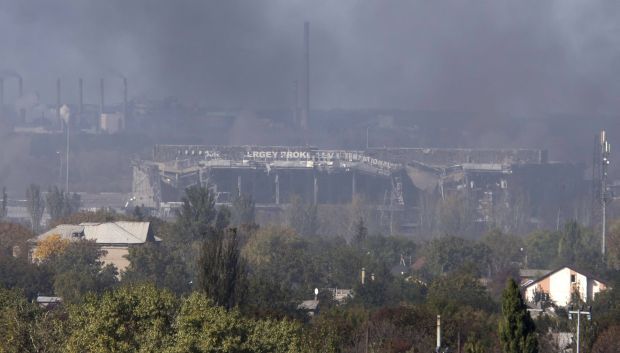 Donetsk Airport / REUTERS
In the past 24 hours, Ukrainian army positions in the ATO zone have come under attack 35 times, the center said, with the latest attack on the airport coming early on Thursday morning.
 "The largest number of attacks have been focused on the network of checkpoints and observation posts located near Debaltsevo and Shastya," the press center said in a statement.
"The militants are mainly using mortars and small arms."
 "Yesterday morning there was an attempt to storm Donetsk airport. The attack was repelled, and the strategic facility is still under [Ukrainian army] control."
 According to the press center, the situation around Mariupol is stable. It said the National Guard, Security Service and other security units were conducting operations aimed at eliminating enemy sabotage and reconnaissance groups in the area.