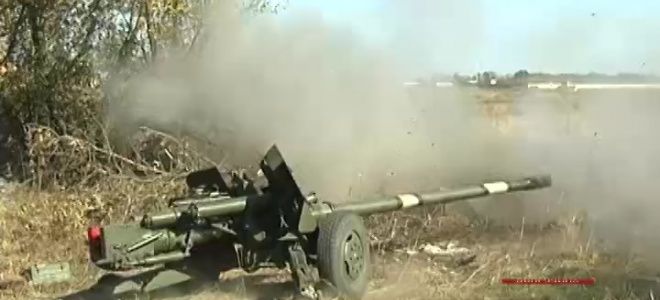 Террористы не прекращают атаки на Донецкий аэропорт / © UNIAN
"It's a very unstable situation," he told the German broadcaster, according to a report in the Ukrainska Pravda online publication.
"The ceasefire is not being observed in certain areas, and there may be a serious deterioration of the situation in the coming days," Vershbow said.
According to Vershbow, Russia must make it clear to the separatists that it does not support the elections they have scheduled for November 9.
 "[The elections] will have no legitimacy and are not consistent with the Minsk Protocol," Vershbow said. He said the Minsk Agreement had to be implemented as a whole, and not selectively.
 "It was assumed that the ceasefire would take effect from September 19. But, of course, the separatists are continuously receiving Russian military aid, which flows through the uncontrolled international borders, aggravating the situation through the attacks on the airport in Donetsk," the Nato deputy secretary general said.
He said Russia was trying to "freeze" the conflict in the Donbas, and there are serious risks that it would succeed in doing so.
"I believe that there is a serious danger of this [freezing the conflict], and I think that's what Russia is trying to do in eastern Ukraine," he said.