Savchenko declared political prisoner
Nadezhda Savchenko, a Ukrainian pilot and volunteer fighter suspected of being abducted from Ukraine by pro-Russian separatists and who is now imprisoned in Russia, has been declared a political prisoner, her lawyer has said.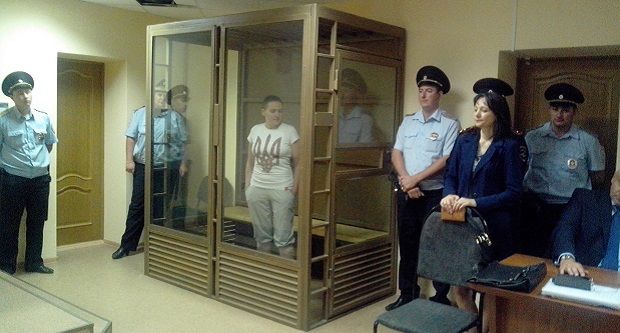 facebook.com/OZON.monitoring
Mark Feigin, who has been defending Savchenko in court, said on Twitter that the Russian Memorial Human Rights Center had recognized that Savchenko was indeed a political prisoner.
"Memorial, with its decision, has officially declared that Nadezhda Savchenko is a political prisoner," Feigin said.
"The next step is for her to gain the status of an international [political prisoner.]"
If you see a spelling error on our site, select it and press Ctrl+Enter