"[Our] observers noted at decrease in the level of violence in Donetsk during the reporting period," the OSCE said in the report, according to Ukrainian news Web site ZN.UA.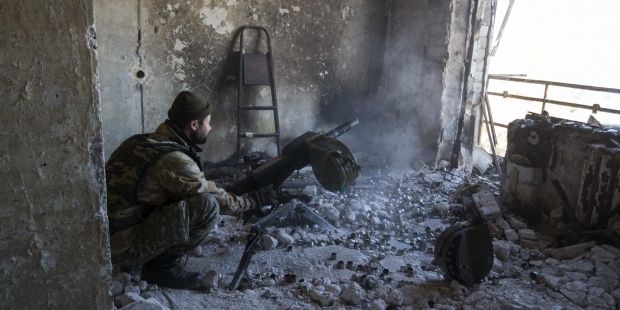 REUTERS
However, the OSCE observers noted a serious incident that occurred during the reporting period, on October 9 – the shelling of a supermarket in the north of Donetsk. The owner of the supermarket told the observers that the shelling had injured nine people.
The observers also discovered parts of a spent BM-21 Grad rocket about 300 meters from the supermarket.
Also on October 9, the United Nations mission in Ukraine on human rights published a report documenting cases of torture and abuse of prisoners by militants belonging to the Donetsk and Luhansk people's republics, which the government in Kyiv says are terrorist organizations.
The UN also said the data released by the Ukrainian government on the number of people killed and injured due to the fighting in the Donbas were "inaccurate and contradictory."