Tymchuk: Militants again attack army at Donetsk airport
Anti-government militants have again attacked the airport in Donetsk, and have shelled residential areas of the city, military blogger Dmytro Tymchuk has said on Facebook.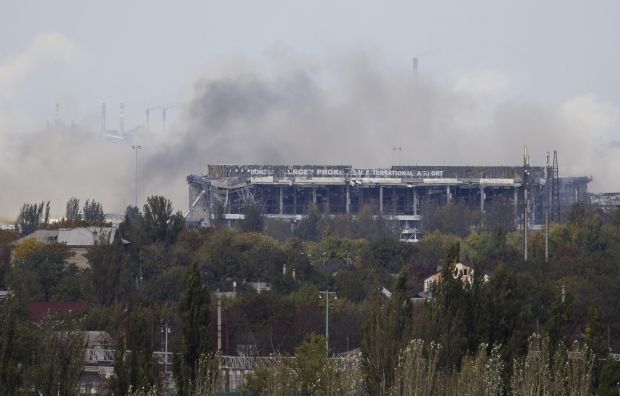 Reuters
Tymchuk, who heads the Information Resistance Center for Military and Political Studies, said the militants were engaged in "armed provacations."
"In Donetsk gunmen opened fire on residential areas,"  Tymchuk said.
"The firing came from vicinity of the airport, from where the terrorists earlier fired on ATO forces."
Tymchuk also said the militants had fired artillery at civilian targets in the area of Debaltsevo.
If you see a spelling error on our site, select it and press Ctrl+Enter