Explosions, heavy artillery fire again heard in Donetsk
Powerful explosions rocked Donetsk on Monday as heavy artillery fire was heard practically all over the city, the Web site of Donetsk City Administration has reported.
However, it said all vital utility systems are operating in the city. Regular repair work is being carried out at a substation at Donetsk Cotton Plant in Kirovskiy District, which may cause temporary power outages, it said.
Apart from that, maintenance crews have started work to repair the damaged water pipeline at the intersection of Bashkirskaia Street and Artemovskaia Street. The water pipeline supplies water to several water stations in the city, the report reads.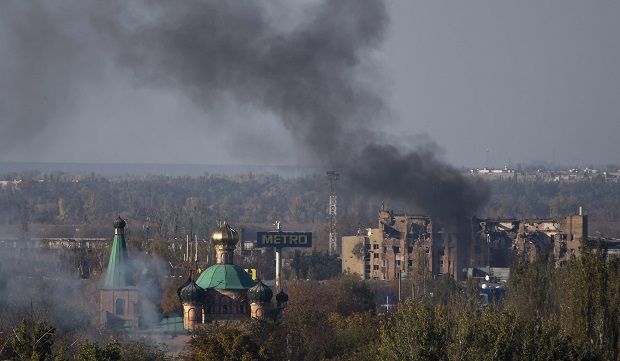 REUTERS
If you see a spelling error on our site, select it and press Ctrl+Enter