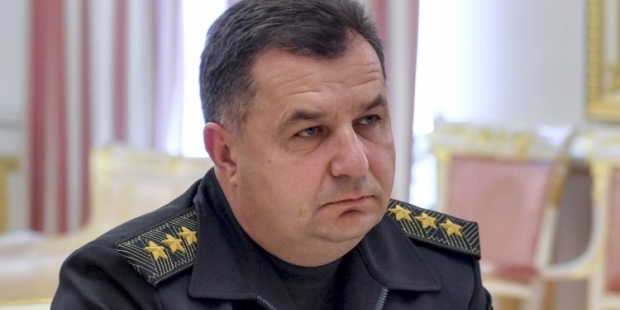 New Ukrainian defense Minister Stepan Poltork / UNIAN
According to an UNIAN correspondent, the president's candidate garnered 245 votes in favor from MPs.
The Rada also voted to dismiss former Defense Minister Valeriy Heletei, with 293 deputies voting in favor of that resolution.
Speaking in parliament, Poroshenko thanked Heletei for the latter's faithful service to Ukraine. Of Poltorak, he said the new defense minister was well respected by the army, had a lot of experience of combat, and had a strategic vision.
As UNIAN reported earlier, on October 12 President Poroshenko said that he had accepted Heletei's resignation from the post of defense minister. Poltorak was previously the Commander of the National Guard, and a former commander of the Interior Troops of Ukraine. He has a Ph.D. and is an associate professor. The Verkhovna Rada appointed Poltorak as commander of the National Guard of Ukraine on April 15, 2014.