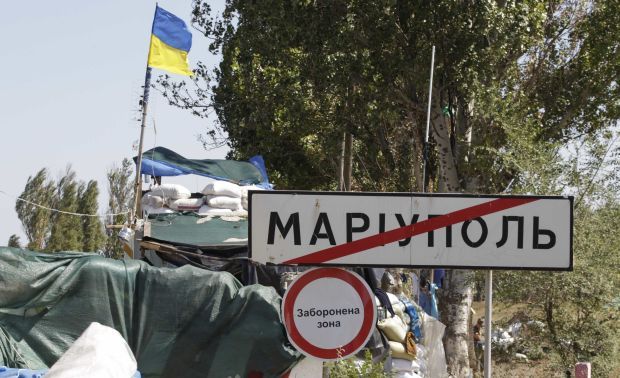 REUTERS
Local news agency 0629, quoting local residents, said militants had fired on a government-controlled checkpoint in the village Talakovka in the Iyichevck district of Mariupol. There were reports that the militants used Grad multiple rocket launcher systems in the attack.
The noise from the attack was heard throughout Mariupol, including in its coastal zone, the agency said.
According to villagers in Talakovka, today's attack was the worst in several days of shelling. Talakovka village council said that the checkpoint was being shelled from the direction of the militant-controlled Novoazovskiy district of Donetsk region.
There were also reports of a number of civilians being wounded in the attack, in addition to the five that were killed. Ambulances have been sent to the scene.
Meanwhile, according to ATO staff spokesman in Mariupol Dmytro Horbunov, several farm buildings on the outskirts of the village of Sartana were destroyed by shelling. Ukrainian soldiers suffered no casualties in that attack, he said.