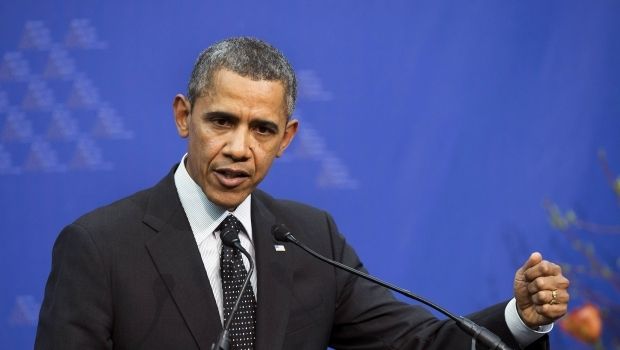 U.S. President Barack Obama / REUTERS
The U.S. president will discuss with European leaders the situation with the spread of the Ebola virus, as well as the fight against Islamic State militants and the crisis in Ukraine, the BBC has reported.
On Tuesday Obama said that the international community is not doing enough to combat Ebola and must do all it can to prevent the further spread of this deadly disease. On Monday, the U.S. president discussed efforts to combat Islamic State militants with French President Francois Hollande.
France, along with other countries, has joined in the U.S.-led air strikes on the jihadists.
During the video conference on Wednesday, Obama, according to the White House, also intends to discuss efforts to encourage Russia to implement the agreement with Ukraine on a ceasefire reached during the Minsk contact group meetings in September.
Despite the proclaimed ceasefire, heavy fighting is continuing in eastern Ukraine, with the anti-Kyiv militants carrying out almost daily attacks on Ukrainian army positions at Donetsk airport and sporadic attacks on Ukrainian checkpoints throughout the conflict zone in the east of Ukraine.
Seven civilians were reported to have been killed yesterday near Mariupol in southeast Ukraine by shelling coming from areas held by the Russian-back militants.