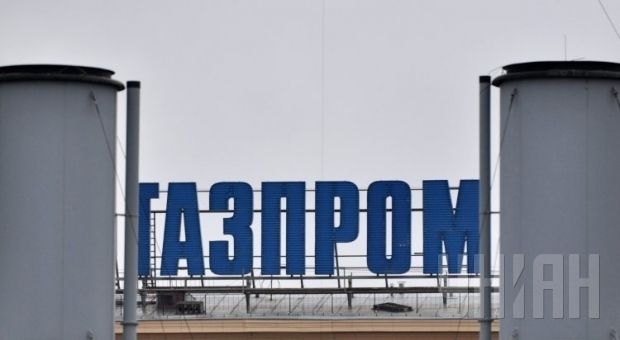 Russia's Gazprom is at risk of losing partners in Eastern Europe / UNIAN
As the gas pressure abruptly started to fall, the company's staff barely had enough time to close down operations at the plant and prevent explosive chemicals from congealing and causing an accident.
"Today, Bulgaria is once again seen as one of the EU countries that depend heavily on Russian gas," says Ukrainian online newspaper ZN.ua, quoting the Financial Times.
"However, Agropolychim, which consumes 25% of Bulgaria's imports of Russian gas, plans to switch to biomass as early as next year."
Poland is another country that is vulnerable to Russian gas shortages. The largest Polish consumer is Grupa Azoty, a plant that also produces mineral fertilizers and consumes 15% of Poland's annual gas imports.
But the plant is seeking to break its dependence on Russia, and has vowed that half the 2.3 billion cubic meters of gas it consumes will come from non-Russian sources by 2016.
 "I strongly believe that we will be able to get there," says Pawel Jarczewski, the company's chief executive officer.
 Mr Jarczewski's confidence is partly based on deep structural changes in the EU, loosely referred to as the "energy union". EU countries are building core infrastructure – such as import terminals for liquefied natural gas and cross-border pipelines – to break the stranglehold of Russian supply routes.
However, progress has been agonisingly slow. Fitch, a rating agency, does not expect Europe to lessen its reliance on Russia "for at least the next decade and potentially much longer". Eastern European countries are viewed as most vulnerable, as major Western EU nations can rely on Norwegian gas and supplies of liquefied Algerian gas via LNG ports.
Grupa Azoty is likely to benefit from an LNG terminal at Swinoujscie on Poland's Baltic coast, due to open next year. The Baltic will also be served by a terminal at Klaipeda in Lithuania, also beginning operations in 2015. This will make supplies of US liquefied gas available in Eastern Europe. However, Washington is still debating whether it will send supplies to these countries.
The EU fears that Russian gas supplies might be interrupted in the coming winter. However, Brussels officials are convinced that, amid falling oil prices below $90 dollars per barrel, Russia will not make such a move. As reported earlier, Lithuania may fully break its dependence on Russian gas.
Meanwhile, Western officials have promised to help Ukraine prepare for the coming winter. Energy Minister Yurii Prodan and European Commissioner Günther Oettinger are considering holding a meeting on the topic on October 20 in Kyiv.