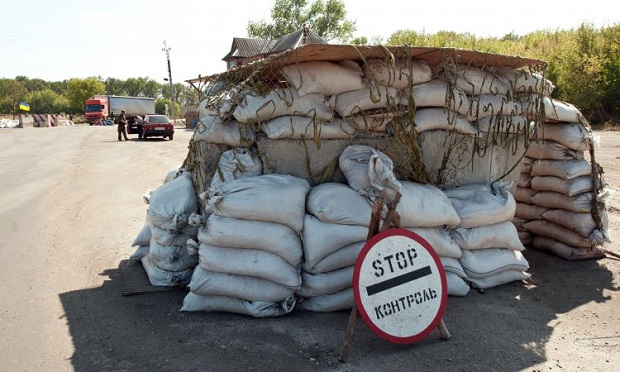 Militants are continuing to attack Ukrainian checkpoints in the Donbas / UNIAN
As UNIAN learned at the Northern Operational Command press center, checkpoints were damaged by militant attacks near the villages of Kashtanove, Nyzhne, Zolotoye, Khoroshe, and Smile. The press center said militants had also attempted over the last day to storm a National Guard checkpoint in the conflict zone.
"The sector's artillery was deployed to prevent the terrorists from doing fire damage to the positions controlled by the Northern Operational Command," the press center said in a statement.
In addition, the press center said that during the fighting one soldier was killed and five were injured.
"The loss of weapons and equipment is as follows: one T-64 tank, and one Ural 4320 truck," the press center said.