In Milan, West to call on Putin to observe Ukraine truce
The leaders of the European Union member states at the ASEM Summit in Milan will demand that Russian President Vladimir Putin stick to agreements reached in Minsk to halt the war in Ukraine, U.S. Ambassador to Ukraine Geoffrey Pyatt told journalists in Kyiv on Thursday.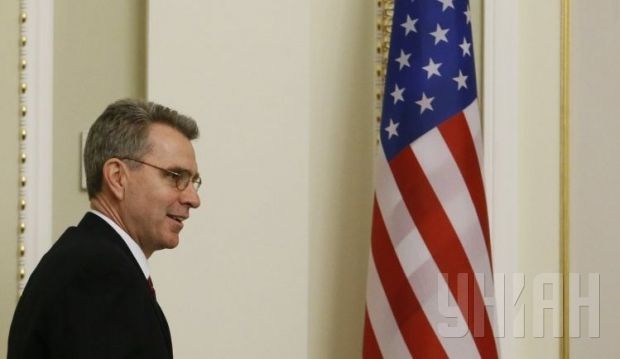 U.S. Ambassador to Ukraine Geoffrey Pyatt / UNIAN
"The international community, in particular the United States and Europe, are absolutely united on this issue," Pyatt said.
He said U.S. President Barack Obama and Ukrainian President Petro Poroshenko had discussed the matter earlier by phone.
"This call took place after a video conference between President Obama and the leaders of Britain, Germany, France and Italy, who reached a strong consensus on the importance of insisting that President Putin agree to fully comply with [the] Minsk [Protocol]" said Pyatt.
Earlier, German Chancellor Angela Merkel said that the sanctions imposed by the EU against Russia because of its participation in the escalation of the conflict in Ukraine should not become an obstacle to a continued dialogue with Moscow.
At the same time, on the eve of the summit Putin said Western countries should not try to put pressure on Russia, noting that his country was a nuclear power. 
If you see a spelling error on our site, select it and press Ctrl+Enter