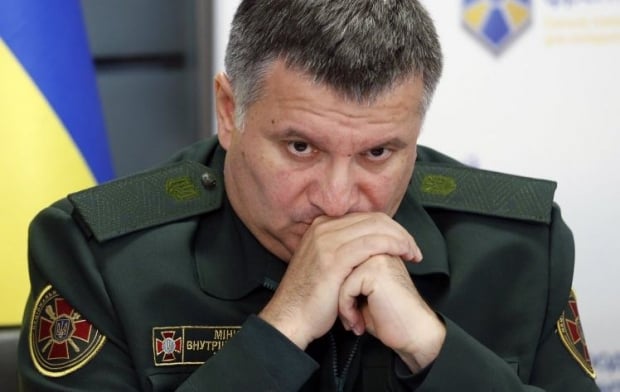 Interior Minister Arsen Avakov / Photo by UNIAN
Speaking at a briefing in Kyiv, Avakov said appropriate checks would be conducted on those officers who might have been involved in the brutal crackdown on the public protests in Ukraine from October 2013 to February 2014.
"A few dozen high-ranking officers [of the Interior Ministry] will leave their posts, and there will be checks on those who were involved, or implicated, in the events of … the prosecution of activists in connection with the Revolution of Dignity," Avakov said, referring to the public protests that swept former Ukrainian President Viktor Yanukovych from power in February.
As UNIAN reported earlier, on October 9 Ukrainian President Petro Poroshenko signed the Law "On the lustration of power," which was adopted by the Verkhovna Rada, Ukraine's parliament, on September16. The law came into effect on October 15 when it was published in the Holos Ukrainy official parliament newspaper.