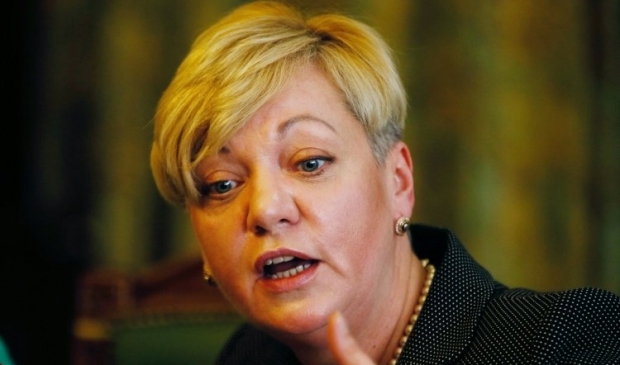 Governor of the National Bank of Ukraine Valeria Gontareva / Photo by UNIAN
"I had a meeting with Nabiulina in Washington, who confirmed that Ukraine had about UAH 3.9 billion in the Crimean vaults. We also discussed the possibility of returning the money to Ukraine," Gontareva said at a briefing on Thursday.
 "We also discussed the issue of returning the assets of the NBU and state-owned banks, as well as the issue of compensating the Russian Depositor Protection Fund for the money it paid to Crimean depositors."
Gontareva also said that the possibility of compensating the fund should be considered together with the possibility of returning Crimean assets to Ukrainian banks.
As UNIAN reported earlier, on March 16, following an illegal referendum on the status of Crimea, the self-proclaimed Crimean government announced that Crimea had joined the Russian Federation. The United States and the European Union did not recognize the referendum results, and imposed sanctions on Russian businessmen and government officials in response.
On May 7, the National Bank of Ukraine issued a resolution, prohibiting Ukrainian banks from conducting business in Crimea until the Russian occupation was over. On June 24, the National Bank of Ukraine introduced emergency operations mode for banks in Donetsk and Luhansk regions, and in Crimea. On May 8, the occupants took control over the NBU Main Office in Crimea, and seized UAH 4.6 billion worth of NBU assets, including UAH 3.9 billion worth of cash.