Rise in number of civilians fleeing Donetsk conflict zone
The number of people fleeing the war-torn city of Donetsk and other nearby towns in east Ukraine has increased significantly in recent days, the National Security and Defense Council (NSDC) reported on Friday.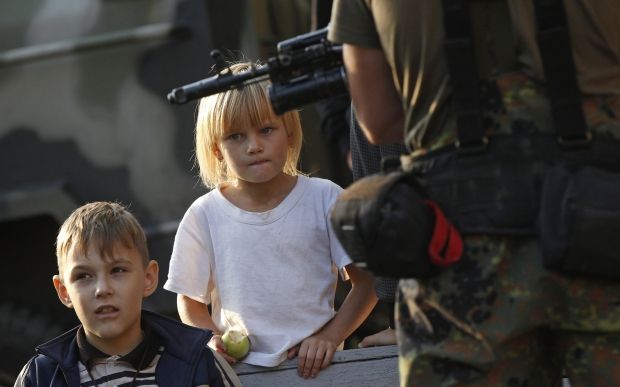 REUTERS
Spokesman of the Informational-Analytical Center of the NSDC Andriy Lysenko said the anti-government militants, whom the Kyiv government refers to as terrorists, were trying to intimidate civilians into staying put in the insurgent-held territories.
"The terrorists have been ordered to put special stamps not only in the passports of members of illegal armed groups, but also in the passports of civilians in Donetsk. In this way they are trying to intimidate civilians [into staying in the city], as they might fear that the Ukrainian authorities will identify them as [anti-government] fighters. 
If you see a spelling error on our site, select it and press Ctrl+Enter