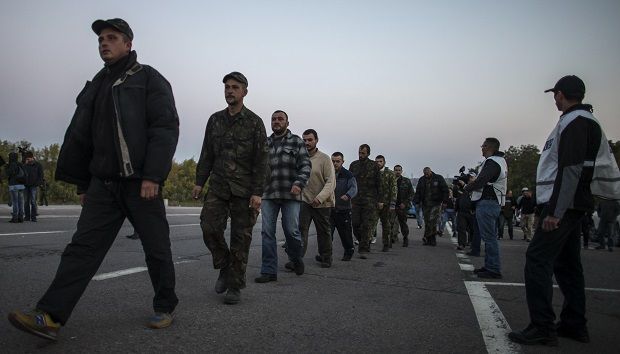 REUTERS
Markiyan Lubkivskiy, an advisor to the SBU chief, gave these figures while speaking live on the Sobitiya program on the Ukraina television channel.
"One of the main questions is what happens to the people who are still held prisoner by the separatists," said Lubkivskiy.
"At the moment this question is of top priority, and the families of the prisoners are waiting for an answer."
According to Lubkivskiy's figures, 1,400 people have been released by the militant forces, while at the moment about 450 people remain in detention. He said the militants are prepared to conduct prisoner swaps.
"At the moment approximately 450 people are still in the hands of militants. All together … we have about 300-400 people that we are ready to exchange for our citizens, [and] we aren't planning on keeping anyone waiting," Lubkivskiy said.
However, he also said the "all-for-all" exchange policy was "very difficult" to carry out.