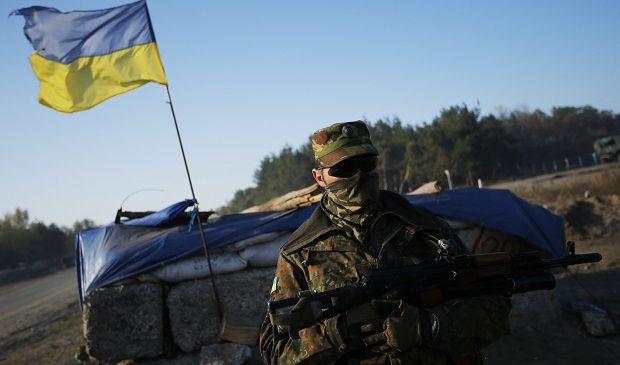 REUTERS
However, the press service said militants were continuing to fire on positions and towns under the control of the Ukrainian military.
In particular, during the night the militants fired mortars at Ukrainian positions near the settlements of Avdiyivka, Redkodub, Olhovatka, Debaltsevo, and Nikishin. The militants also fired BM-21 Grad rockets at government forces in the area around the village of Tonenkoye, the ATO press service wrote on Facebook.
After search and raid operations by ATO forces, bands of guerrillas and Russian army units operating in the area of ​​ Smile withdrew.
"During the day, the insurgents lost personnel - up to 14 people, [as well as] one tank, one piece of self-propelled artillery and one mortar," the press service said in a statement.
The situations at Donetsk Airport in the southern Donetsk coast city of Mariupol are under control, the ATO headquarters said.
It said the ATO forces are containing the crisis area by manning checkpoints, observation, and support posts, in line with the terms of the Minsk Protocol on halting the conflict in the Donbas.