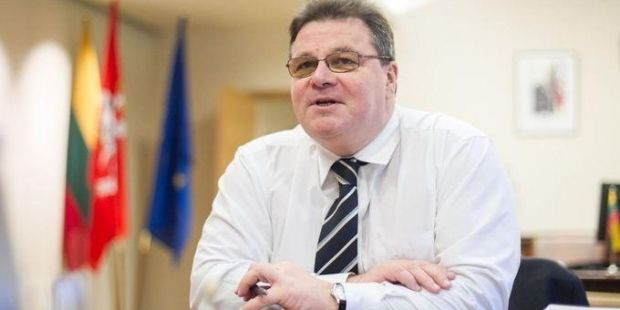 Linkevičius: sanctions against Russia should be increased / photo facebook.com/TSPMI
Linkevičius said there was a tendency in the Western countries to cool down the rhetoric regarding the aggression of Russia against Ukraine, and to make efforts to help the aggressor save face.
"It seems that we have no leaders who can promptly and adequately respond to reality. Unfortunately, those who should stand firm for values ​​and international commitments are mostly doing it only formally" he said.
Linkevičius said this reminded him of Stockholm syndrome, where a person starts to develop sympathy for the one who is victimizing them.
"We've repeated the same mistakes over and over again, in this century and in the past, and have not learned one of the most important lessons: it is not our decisive action, but rather our inaction, half-baked and partial measures, that provoke Russia to act," Linkevičius said.
He said there was only one option - to expand sanctions against Russia, focusing on those who make decisions in the Kremlin, and who should bear responsibility for the situation in the region. The opportunities for sectoral sanctions against Russia are far from exhausted, he noted.
"Ukraine is facing external aggression - not some kind of internal crisis - and a struggle for the European choice, which it has already made. Consequently, it is not only her business. The irrational self-destructive policy of Russia will end only when we are united.
"This is the choice we all have to make: Are we for terrorism or with the civilized world? The answer from the EU is currently unclear."