The village, which had been under control of the self-styled "Great Don Army" band of militants, was liberated in a bloodless operation over the weekend, administration officials said. They said state financing of the village would resume soon.
"On Saturday, October 18, members of the Ukrainian armed forces and the police, without firing a single shot, liberated from the militants the last village in Novoaydarsky district in the list of settlements that under a parliament resolution of October 7 were reassigned from one district to another – the village of Krymske," the administration said in a statement.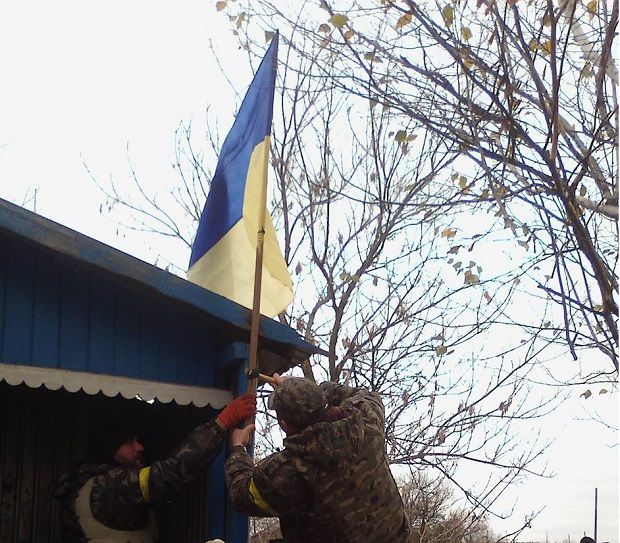 The Ukrainian flag is raised over Krymske / Press service of Luhansk Regional State Administration
According to Luhansk Region Governor Hennadiy Moskal, before its liberation from the Cossacks of the "Great Don Army" almost all of Krymske's residents had pro-Russian sentiments.
"One village council deputy was shot right in the doorway of his house for expressing pro-Ukrainian views, and two other villagers were tortured - one to the point that they now have a mental disorder. The Cossacks set up a commandant's office in the village council, and one of the rooms remains closed after their escape," said Moskal.
He also said that today, Monday, regional officials held a meeting about Novoaydarsky district. In few days the regional treasury will resume funding for the village.
"And one more thing - the village council finally has a blue-and-yellow flag flying over it," Moskal said.