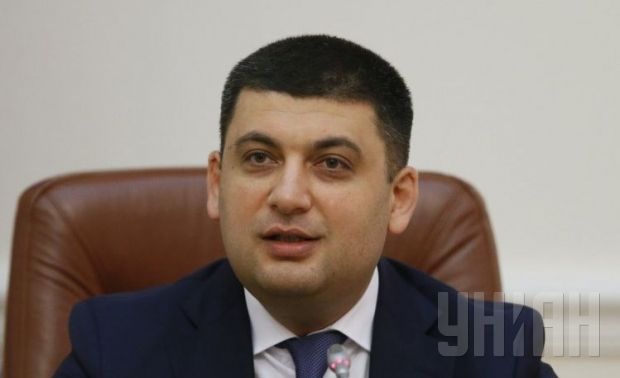 The cabinet may pay compensation to people who have lost their housing in the ATO zone, says Deputy Premier Volodymy Hroisman / Photo by UNIAN
"I have proposed that compensation be paid to people who have lost a place to live in the ATO zone." Hroisman said
The deputy prime minister did not say how much money the people affected could expect to be paid in compensation.
"The issue is still being considered by the relevant ministries," he said.
"We have made several suggestions, including those regarding the possible amount of compensation. It is too early to talk about it, because the suggestions are still being considered by the ministries concerned. The Ministry of Regional Development, Construction, Housing and Utilities and the Cabinet of Ministers cannot make a decision without the involvement of the Ministry of Finance, which has to do calculations and to consider whether or not there are enough funds in the budget."
Hroisman  also said that earlier the Cabinet of Ministers had approved schemes for compensating people who have temporarily left the ATO zone for their rent costs.
"This is the best solution we have come with in the current situation so far."
"This is much better than building new houses or reconstructing damaged houses, for several reasons. First, building new houses takes time, which people with no place to live simply don't have. Second, allocating money for these purposes will give criminals many opportunities for fraud."