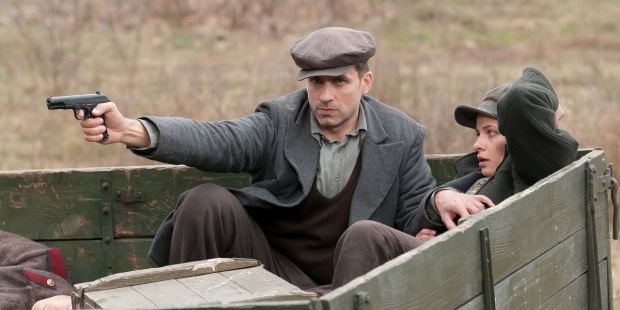 A screenshot from the Russian television drama series Smersh / russia.tv
MPs refused to put on the agenda draft law No.4443а to amend some laws related to the protection of Ukraine's TV and radio information space, and draft law No. 4143 to amend the Broadcast Law, which defines the national audio and video product and sets the product's required percentage in TV and radio broadcasts, said an UNIAN reporter.
Each of these proposals received less than 175 votes.
Draft law No.5036 was to supplement Article 9 of the Broadcast Law with a second paragraph, banning broadcasters from disseminating audio and video products if one of their main characters is a law enforcer, an officer of the armed forces or the secret service of the Russian Federation and/or the USSR and/or the Russian Empire (apart from audio and video products that were produced before August 1991).
Parliament Speaker Oleksandr Turchynov said today that the MPs should support a ban on broadcasting TV series that praise the invaders of Ukraine and the Russian troops that are fighting in Ukraine, said the reporter.