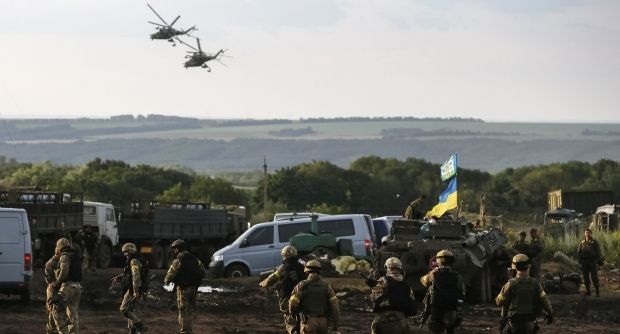 REUTERS
UNIAN has obtained the text of the interim report of the temporary investigative commission (TIC) of the Verkhovna Rada that is probing the Ilovaysk disaster – Ukraine's worst military defeat in the conflict in the east of the country so far.
According to the report, going by indirect estimates more than 300 soldiers were killed while attempting to break out of encirclement at Ilovaysk, a town east of the city of Donetsk, close to the heart of the insurgent-held territory at the time. In particular, it is known that near Ilovaysk 31 Interior Ministry and the National Guard soldiers were killed, 170 were wounded, 65 went missing, and 98 were taken prisoner. The report says it is not known how many soldiers died as a result of wounds they suffered in battle.
The TIC also reports that the Ministry of Defense and the General Staff of the Armed Forces have not responded to a request from the commission for information on losses during the breakout from encirclement at Ilovaysk and in other battles in the ATO zone.
As UNIAN reported earlier, today the chairman of the TIC Andriy Senchenko said that over the entire period of fighting at Ilovaysk nearly a thousand troops were killed.