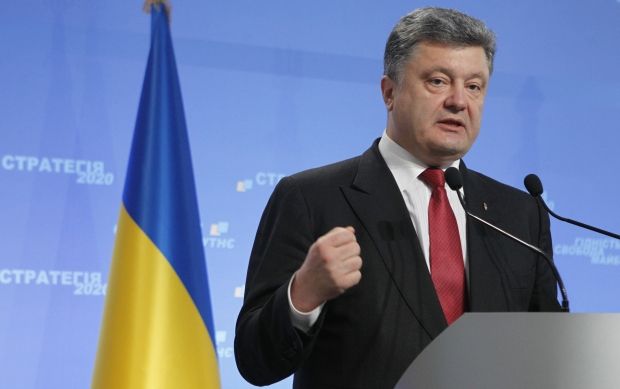 REUTERS
This was reported by the presidential press service. According to the report, the president entrusted Presidential Administration Head Boris Lozhkin with overseeing the publication of the document.
The press service said the working group to prepare the document would include Presidential Adviser and Director of the National Institute for Strategic Studies Volodymr Horbulin,  Presidential Administration Deputy Head Ihor Hrinyov, Deputy Secretary of the National Security and Defense Council Oleksandr Lytvynenko and Presidential Administration Deputy Head Dmytro Shimkiv.
The president instructed the working group collect materials for the draft message on the definition of a new National Security Strategy of Ukraine and to prepare it by November 18. Poroshenko also ordered the State Administration to provide funding for the preparation of the draft document, the press service said.