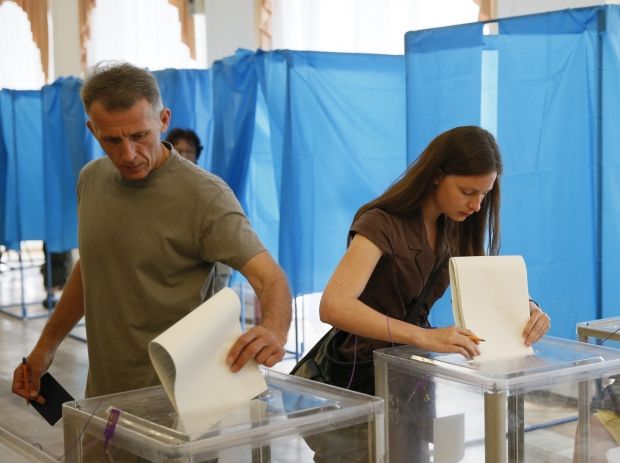 REUTERS
"We hope that the parliamentary elections in Ukraine will be an important step towards national reconciliation in the country," UN Spokesman Stephane Dujarric said at a briefing in New York on Monday.
Ukraine's early elections will bring a fresh crop of politicians to the Verkhovna Rada, as the country's parliament is named. Its present membership was elected in 2012, before the regime of ex-President Viktor Yanukovych was ousted from power in a popular uprising in late 2013 and early 2014.
Since then, the country has suffered the annexation of Crimea and been rocked by an insurgency in parts of two of its eastern regions - an insurgency that the Ukrainian government says is backed covertly by Russia.
More than 3,000 people are known to have been killed in the fighting in the east of Ukraine since April.