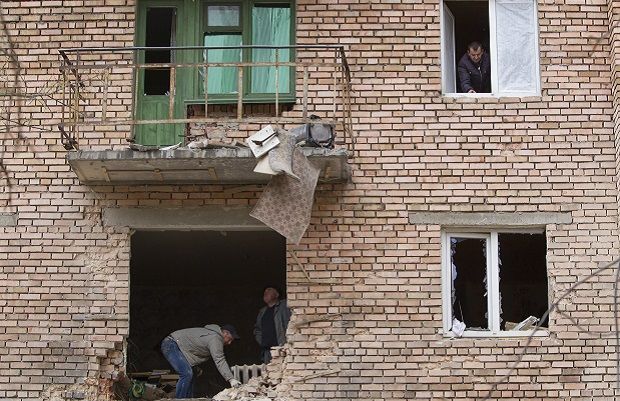 REUTERS
There were reports of firing as of 1000, the council said.
 "Yesterday, on October 20, Kyivsky district was under fire from 1700 to 2050," the council's press service said.
"As a result of one shell impact, a private house located at 2 Kovalevskaya Street was completely destroyed, and private houses at 58 Vzletnaya Street and 204 Stratonavtov street were damaged."
In addition, the apartment building located at 77 Kyiv Avenue also suffered damage. A shell also hit mechanical shop No. 9 of the Tochmash factory, causing a fire.
A gas network pipeline was damaged by shelling in Kuibyshev district, at 10 Pascal Street, 11 Staropartizanskaya, 42 Vakhrusheva, and 15 Morozova.
In Kyivsky district at 1 Svetlov Street a gas pipeline was hit by a shell blast, and as a result the gas supply has been cut until the cessation of active hostilities.