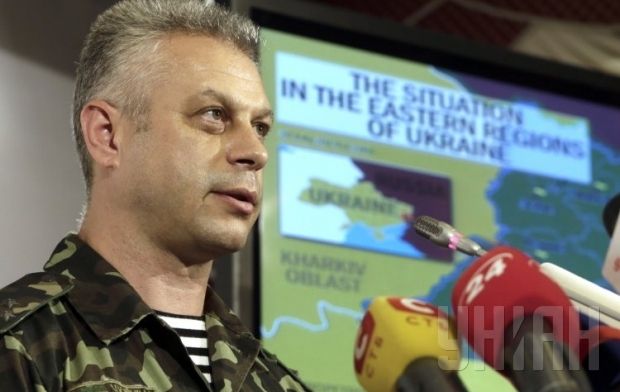 NSDC spokesman Andriy Lysenko / Photo by UNIAN
"During the whole period of the Anti-Terrorist Operation (ATO), the Ukrainian military has not used weapons or ammunition prohibited by the rules of international law, including cluster munitions," Lysenko said.
"We are appealing to the representatives of international organizations to provide a more detailed report supported by the relevant facts and evidence. Regarding the use of cluster munitions in civilian districts of Donetsk, I would like to state that the Ukrainian military does not use such weapons in peaceful city districts. This is prohibited by the President of Ukraine and Supreme Commander Petro Poroshenko.
"We are seeing a lot of provocations that are fabricated by the terrorists, with the dissemination of false information," Lysenko said.
"I believe such information has reached international organizations.
"This situation reflects the fact that the President of Ukraine is pushing for an increased international monitoring presence in the  ​​ATO zone, in the areas controlled by the militants. The expansion of the mission in number, as well as strengthening engineering equipment, including aircraft, will allow us to obtain more reliable information from such places."
The National Security and Defense Council expects to see evidence, as well as a ballistic and technical analysis of the ammunition, from the international human rights organization to back its claims, Lysenko said.
As UNIAN reported earlier, the Human Rights Watch International Organization has accused the Ukrainian government of using cluster munitions in areas of Donetsk in early October.