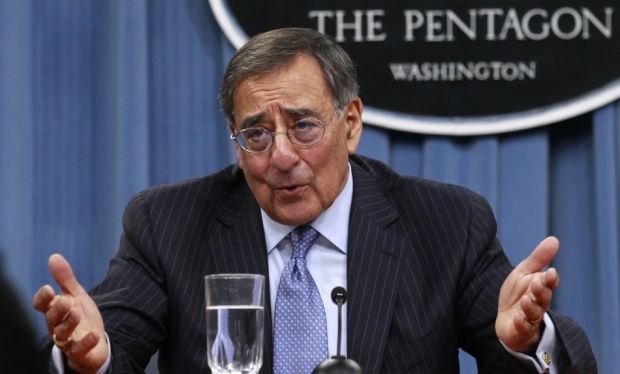 REUTERS
Panetta said "the threats Vladimir Putin poses not only to Ukraine but also to others must be addressed quickly, acting in a way that would make it possible to stop this kind of aggression."
He said that for this reason it was very important that the West has imposed sanctions against Russia, "even though it took a long time."
According to Panetta, if Russia wants to have trade relations with other countries, help them economically, or be a member of the international community, no one would have any objections.
"However, if they only want to destroy, to seize the lands of other countries, then we will stop them," said Panetta.
"It seems that we have a new Cold War," he said.
Panetta was in Prague to attend the USA and European Union Days international conference in Prague. According to the Czech media, in his speech at the conference on Monday, Panetta called on the West to provide military assistance to Ukraine.
As UNIAN reported earlier, in March 2014 the Russian Federation annexed the Crimea after covertly sending military forces there. In April the Kremlin started destabilizing the situation in Donbas, supplying heavy weapons to insurgents in Luhansk and Donetsk regions, while in August Russian regular troops were involved in direct engagements with the Ukrainian armed forces, according to the Ukrainian government.
According to the UN, from mid-April to 6 October at least 3,660 people were killed and about 9,000 wounded in fighting in the east of Ukraine. According to official data, more than 420,000 people have been forced to flee their homes Crimea and the Donbas conflict zone.